Jason is a specialist refrigeration and air conditioning mechanic. He specialises in industrial size cool rooms and freezers that use ammonia as a refrigerant.
Jason and his family live in Cessnock, in the Hunter Valley region of NSW. Jason contracted Q fever in 2016 during a brief stint working at an abattoir in Victoria. It was his first job in the beef industry and he'd never heard of the illness.
He had been advised by his employer to get vaccinated when he first started the job, but chose not to, as he figured that he would never be in contact with the high-risk environments within the abattoir. After all, his workplace was a room in which he was surrounded by machinery – not animals.
"I'd never experienced anything like it", said Jason. "It started with what seemed like typical 'flu symptoms, but it quickly got much worse."
"I'd be freezing cold for hours, then I'd get so hot I'd sweat profusely. This continued non-stop for two weeks and somehow I kept turning up for work each day."
"I'd get home and just couldn't move. I'd need three or four layers of clothing on and when I got into bed, I'd have up to four doonas over me just to try and stop the shivering. I knew it had to be more than a case of the flu."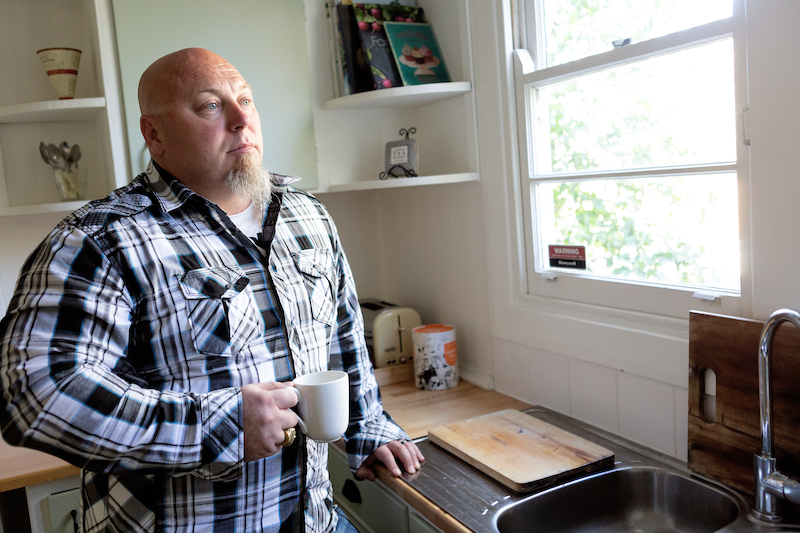 "I didn't want to eat and lost something like 10kg in those two weeks. My body was just so sore. Every muscle was aching beyond anything I'd ever felt. It was like I'd done a dozen workouts at the gym, back to back to back. Except I couldn't do a thing! One weekend, I was only out of bed for one hour over the entire two days. I was completely useless!"
Jason made a full recovery and hasn't experienced any recurring symptoms since his initial episode of Q fever.  Jason trains five days a week and considers himself "pretty fit". He doesn't work much in refrigeration any more, instead providing security at weddings and other functions in Cessnock and surrounding areas.
But he still looks back on those two weeks of suffering from an acute case of Q fever with a shudder.