Geoff is a process control systems engineer who lives on a property at White Rock near Bathurst in NSW.
He was brought up on the land in rural NSW. His parents bred blue ribbon sheep and won awards for the quality of their wool, in fact, topping the wool price in the 1952/'53 season.
Geoff attended Farrer Memorial Agricultural College in Tamworth and went on to study electronics engineering. Despite not carrying on the family business of breeding sheep, his passion has always been farming. The lure of the land drew Geoff in, and having purchased a property near Bathurst, he decided he'd breed Boer goats to sell as meat to the 'White Tablecloth' end of the fine dining restaurant market.
It was in December 2007 when Geoff first realised he may have contracted Q fever.
On his property, does were experiencing problems giving birth and many kids were stillborn. One doe was in labour for 24 hours and Geoff knew that if he didn't lend a hand, he'd lose both mother and baby.
"So on the vet's advice, we went in after the kid… my wife at the front and me at the business end. Without going into the gruesome details, I pulled out the stillborn kid. Unknowingly our doe must have been infected with the bacteria that causes Q fever."
"I didn't know about it until three weeks later when I was in Tumbarumba on a contract engineering job. That's when the fever first hit. Although it was summer, I'd spend two hours shivering like a Chihuahua in bed with the electric blanket on high and then have to turn the air con up to full just to cool down. The fever lasted a full 10 days and it presented itself in other ways too, with a red raw Achilles tendon that made it very painful to walk."
" I'd never even heard of Q fever, despite being brought up on a sheep farm. A colleague at work suggested I may indeed have Q fever – he'd experienced abattoir workers that had contracted it. So I had blood tests done and the diagnosis of Q fever was confirmed."
Unfortunately, Geoff continued to have ongoing symptoms that were undiagnosed. In 2016, he was referred to a specialist and subsequently diagnosed with Chronic Q fever.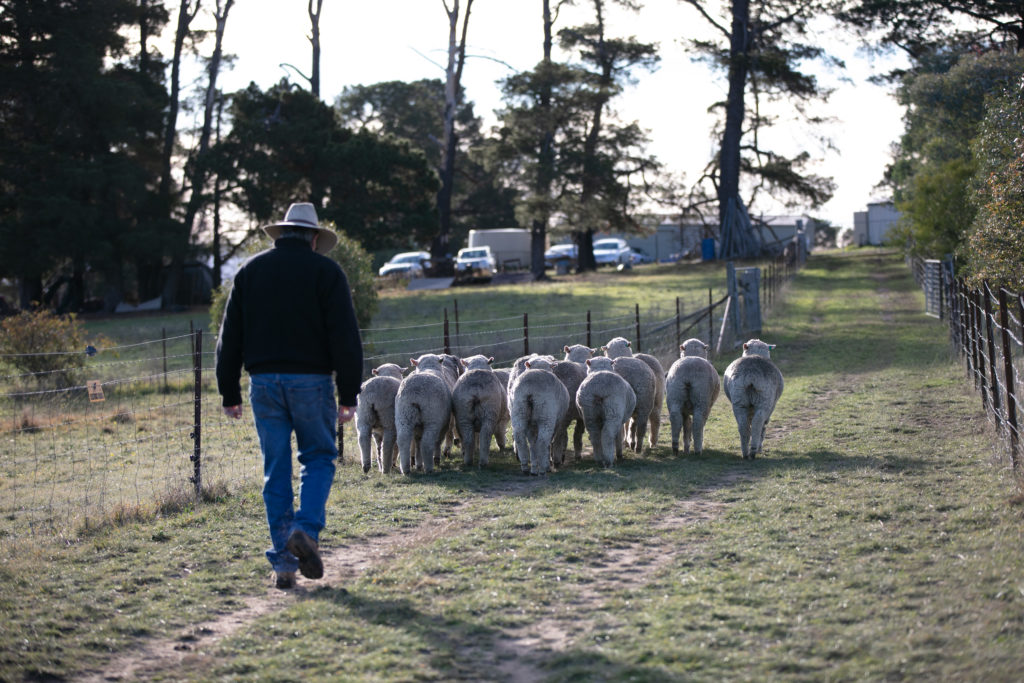 "Every summer, like clockwork, it comes back", he said. "The fever is nowhere near as bad as it was back in 2007, but my Achilles still goes red raw and hurts incredibly and now the pain spreads to other joints – mainly my knees and elbows. When it hits, I'm just totally exhausted all the time, yet find it really hard to sleep. Medication helps, but nothing works for long."
"It's an insidious thing and I wouldn't wish the suffering on anybody. Anyone working with animals needs to be made more aware of Q fever."
To this day, Geoff can't work a full week; 32 hours a week is his limit. He still works in engineering and is back breeding, but no longer goats.
"Amazingly, I'm back to sheep… breeding superfine merinos. Life has come full circle I guess. I can't just sit around doing nothing… it's part of my psyche that I have to be doing something and this is what I know."